Welcome to Minuteman Press of Glen Cove.
Minuteman Press is Glen Cove's most experienced printer. We have been servicing Glen Cove, Roslyn, Greenvale, Roslyn Heights, Mineola, Queens, Nassau and Long Island for over 35 years! We offer Full Color Offset, Digital Color Printing, High Speed Copying, Graphic Design, Mailing Services and much more.
We have been in Glen Cove for over 35 years starting as a quick print shop, where you could literally wait while we printed up a simple order or made copies from your originals and we have grown into a full service printing, marketing and design company. We do everything from basic printing - letterheads, business cards, and business forms, to marketing materials like flyers, brochures, postcards, and catalogs. We also do extensive bookwork including but not limited to employee manuals, technical manuals, instruction books, and booklets, Wide format graphics are also our specialty. This includes posters, banners, window clings, vehicle lettering and even vehicle wraps. We even do packaging and shipping. See what we mean by a full service service printing, marketing and design company?
Minuteman Press is not just ink on paper. We offer a complete line of promotional items and clothing. We are your number one source for traditional items like Business Stationery, however printing logos on pens, USB drives, coffee mugs, sticky notes, calendars and more has never been easier and more effective in promoting your brand.
Over the years we have earned your business by providing a degree of professional, personalized service. The fact that we are a "neighborhood" company makes us unique.  We have a fundamental understanding of our customer's needs and business and are easily accessible to them. We strive to be a resource, making our customers stand out in a competitive market. With the most up to date equipment and technology we ensure that they are adapting to the constantly changing times. Our customer's success is our success.
Please call us at 516-676-7718 or email us at MMPGC@aol.com and our wonderful staff of dedicated printing experts will be glad to assist you with your printing needs. Please browse our site to upload your art files, request a quote or even request a UPS package pick up.
---
Serving Entire Nassau, Suffolk, Long Island, New York Metropolitan Area including but not limited to Glen Cove • Sea Cliff • Glenwood Landing • Glen Head • Roslyn • Roslyn Heights • Bayville • Oyster Bay • Jericho • Locust Valley • Greenvale • East Hills • Mill Neck • Brookville • Old Westbury • Muttontown • East Norwich
---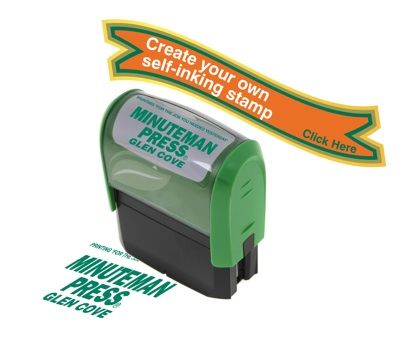 Work with us on your next brochure printing project, and let our team of experts help you select the layout, paper, folds, colors, designs and messaging to make a strong impact.



Whether you have a press-ready file or you're just getting started with ideas, we have seasoned experts that can help you with every step, from intelligent messaging and eye-catching design to unbeatable quality printing.



Unload your copying tasks, big or small, and free your time while we make copies for you. From basic copy services to advanced projects, you can trust that we'll always get the job done on time.



So graphic design isn't your thing? Don't worry about it. We will create a bold design that catches attention in any crowd. From simple to complex brochures and campaigns, we have you covered.


Glen Cove News
For over two decades, a local celebration has put Glen Coves culinary community in the spotlight, and this event will soon be returning for its 24th year.
Glen Cove residents have been asked to consider rolling up their sleeves and take part in a simple way to help save a life.
Arthritis comes in a variety of forms, and these will be the focus of an online meeting being offered to the community by the Glen Cove Public Library.
Minuteman Press Glen Cove
Glen Cove, NY 11542
(P) 516 676-7718 (F) 516-759-1849